Half-Truth Histories
This is a GM-less game for creating the contradictory histories and map of a game world. It is designed for play just before a tabletop RPG campaign to set up a world and the often contradictory things it's people believe about it.
In-fiction the game is a conversation around a fire between a number of travellers, somewhere in the game world, sometime before the game takes place. The exact details of when and where need not be decided until after the game is done, if ever.
Half-Truth Histories makes no assumption of setting.
Mechanically, the game is a bit like the card games UNO or War, but played much more slowly and without any reflex requirement. The closest games to Half-Truth Histories are the Quiet Year, Microscope, and The Extraordinary Adventures of Baron Munchausen, which are direct inspirations. But where the Quiet Year creates the history of the fall of one settlement and it's map, Half-Truth Histories focuses on the contradictory stories of a whole game world and it's map.


As an example here's a map at the end of a recent session of the game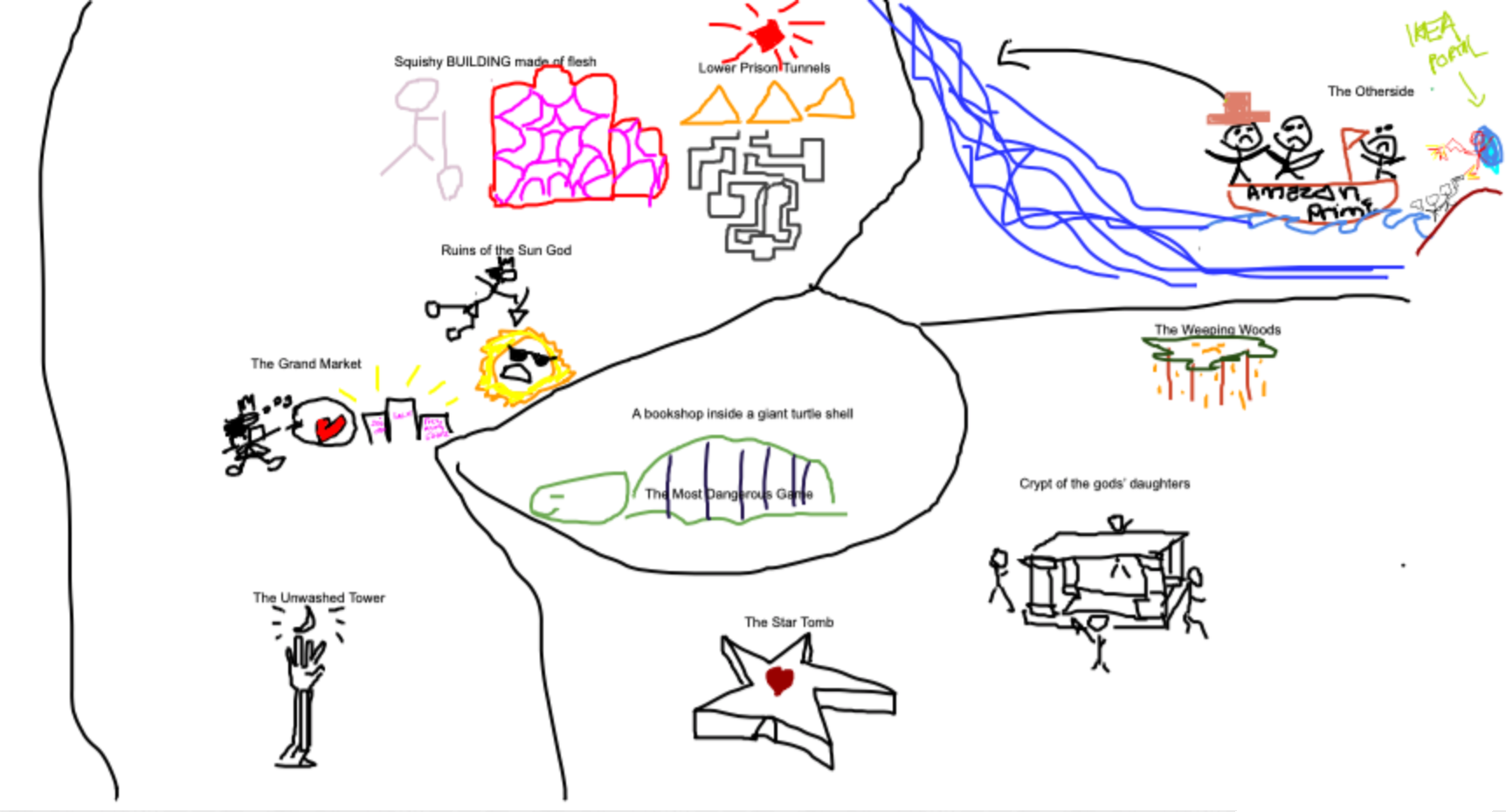 And here's a cleaned up version using Inkarnate and Gimp that we used in a campaign.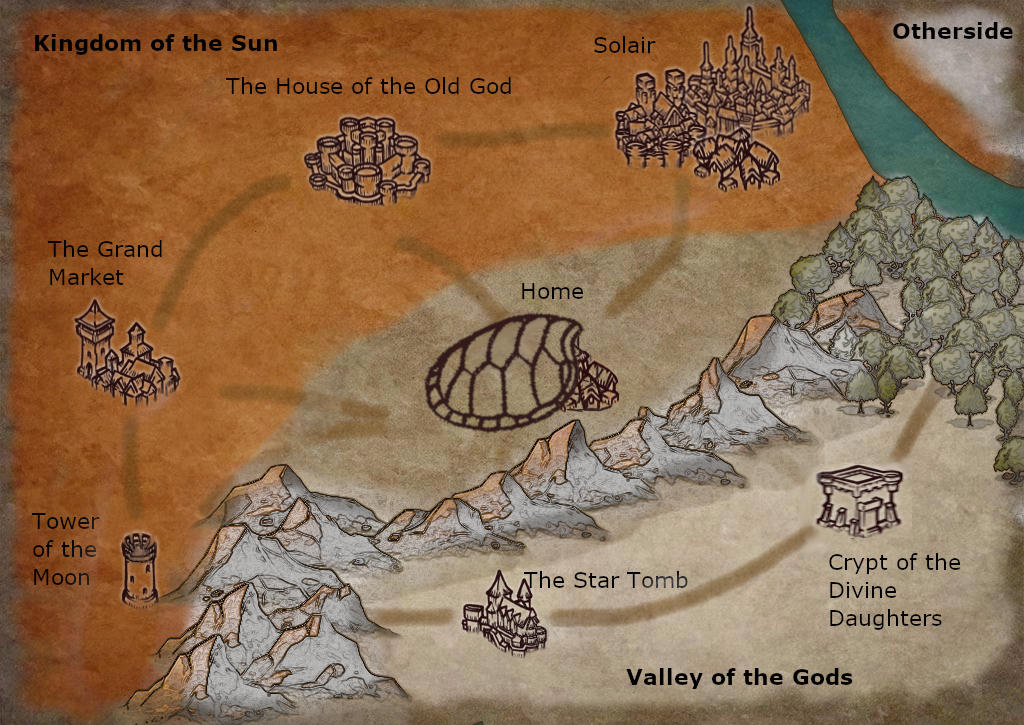 Download
Click download now to get access to the following files:
Half-Truth Histories.pdf
2 MB
Half-Truth Histories.txt
10 kB